The Toronto International Film Festival sells official merchandise at their box office, at Nathan Phillips Square (10am-7pm). Here are some of the items for sale:
$20 mug
$25 ball-cap
$30 t-shirt
$60 hoodie
This year, we printed some of our own t-shirts for friends & family, and we have more for anyone who may be interested:
$15 t-shirt/unisex (white or blue)
$20 scoop-neck shirt (white)
$30 full-zip hoodie (blue)

If you're picking up tickets on Thursday, September 3rd
, we'll be at 225 Queen St. West — just a couple blocks from the festival box-office/Nathan Phillips Square — and we have some sizes/colours available.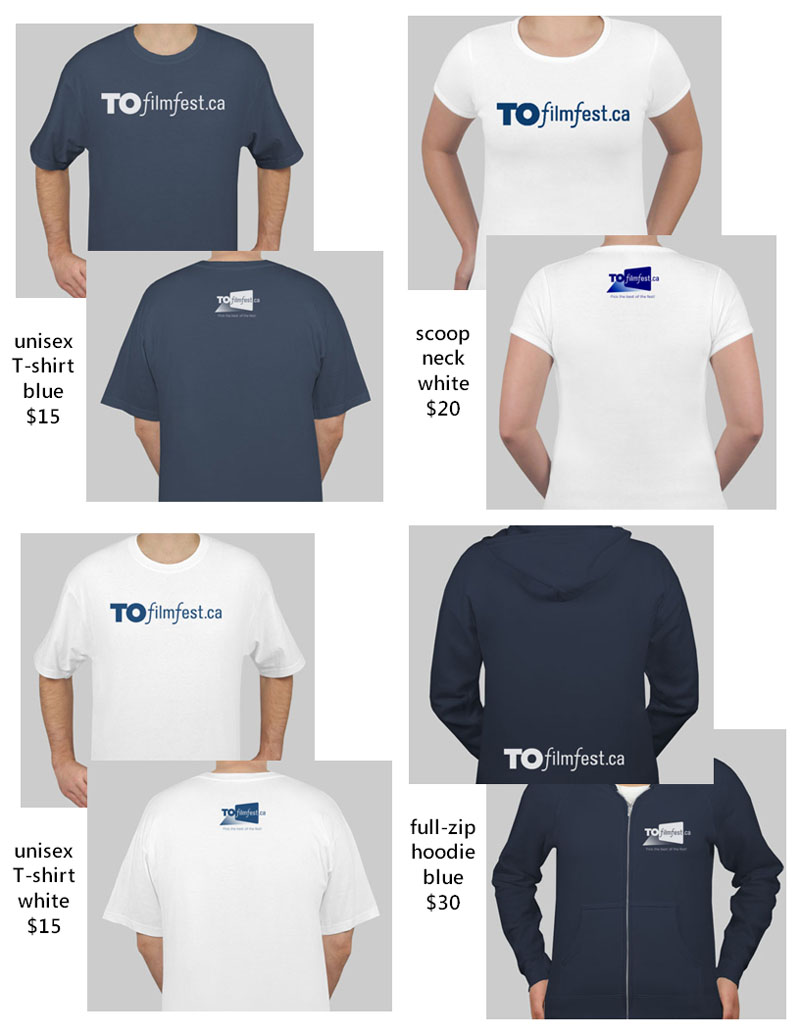 Pick the best of the fest!
TOfilmfest
Labels: Merchandise, TIFF09, TOfilmfest