Did you pay for your own film festival tickets?
Did you stand in-line to pick-up/exchange/redeem those tickets?
Are you tired of reading about "insider" parties that exclude you?

You are invited to an after-fest party!
A party for the rest of us... who aren't industry/VIP/celebrities — just fans of the biggest public film festival in the world!
(
...and don't fans deserve a red-carpet/velvet-rope event, too?
;-)
So tonight, Saturday September 19th, after...
join us at...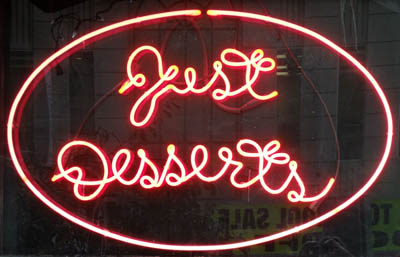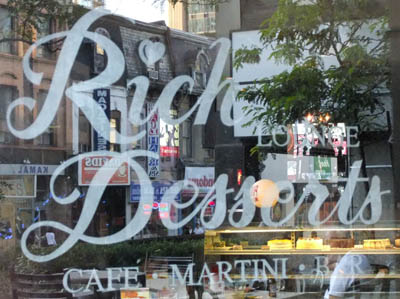 Just Desserts

555 Yonge Street at Wellesley
Martini lounge/bar + dessert cafe
for...
$6 pints

(20 oz.) of

Sleeman Cream Ale

,

Blanche de Chambly

,

Okanagan Springs 1516 Bavarian Lager

, or

Sapporo

-

keep the glass

, compliments of The Sleeman brewery!

$7 martinis

(2 oz.) in six varieties:

Absolut vodka martini

,

Cosmopolitan

,

Mangolicious

,

Orange reality

,

Chocolate pear

, and

Sabbsitini

+ a

complimentary glass

from Absolut vodka!

$8 wines

by-the-glass from Wyndham Estate — featuring highly-rated Chardonnay and Cabernet Sauvignon from Australia

...but most of all, come out to grab a bite, raise a glass, and
celebrate the films and film-makers of the 2009 Toronto International Film Festival!
We'd love to see you there...
Drop by if you can!
Cheers,
#TOfilmfest
Labels: Absolut, Just Desserts, Sleeman, TIFF09, TOfilmfest, Wyndham Estate