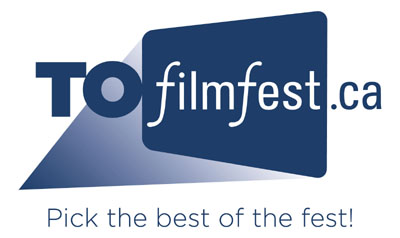 We have so many people to thank for all the help, advice, encouragement, and support we've received this year!
Last year (2008), while standing in-line to pick-up our ticket order form, we were fortunate to meet someone from the
TBDC
, who suggested we contact
MouthMedia
to revise our website design. They provided us with a new logo, business cards, and a much needed update to the look & feel of
TOfilmfest.ca
(originally written in 2005).
Their efforts helped us increase the number of daily visitors to our website by 3-4 times, for the fourth consecutive year! This attracted the support of a couple local venues and suppliers, and meant we could give something back to those who visited us!
So a very sincere thank you to all those who visited
TOfilmfest.ca
, came out to our events, or offered their support!
Hope to see you all again next year!
TOfilmfest
PS. we wanted to personally thank all those who made this year our biggest/best yet:
Richard + Jason, Greg, Erik, Lara, Sean + Vince, Adam, Chris, Elton + Dave, Melissa, Cathy, Kelly + Andy, Jamie, Sudha + Peter + Jennifer, Jonathan, Daniella + Cameron, Colin, Nicole + Pearl + Ahmad, John, Blaine, Oliver, Niv, Philip + Richard, Ian, Trevor, Vivian + Jeff, James, Richard, Ray, Eric + Chris, Nikki, Julie, Brandon, Megan, Rachel
+ everyone who emailed/Twittered/blogged/linked to us!
THANK YOU!
Labels: TIFF09, TOfilmfest